Are you sure you are not getting a refurbished Galaxy Note 4?
We were asked this question from one of our Facebook group – "How can someone check if what you're getting is a refurbished Galaxy Note 4 and not a tampered Samsung device?". It's true, nowadays you can't really "just" rely when someone offers you to buy something from them. We need to take extra precautions especially when we're giving away our money to them for something we want. We will be using Samsung Galaxy Note 4 as an example in this article.
A couple of days ago, I finally got my own Samsung Galaxy Note 4 and unboxed it. It's really an amazing Android phone and I wouldn't be surprise if some people will use this opportunity for their own advantages. And selling refurbished Galaxy Note 4 is not far from this reality. Actually, I was in search of unlocked Samsung Galaxy Note 4 and found it this page.
Before we start discussing how you can check if you are holding a refurbished Galaxy Note 4 or not. Let's clarify some of the technical terms that we will be using within this article.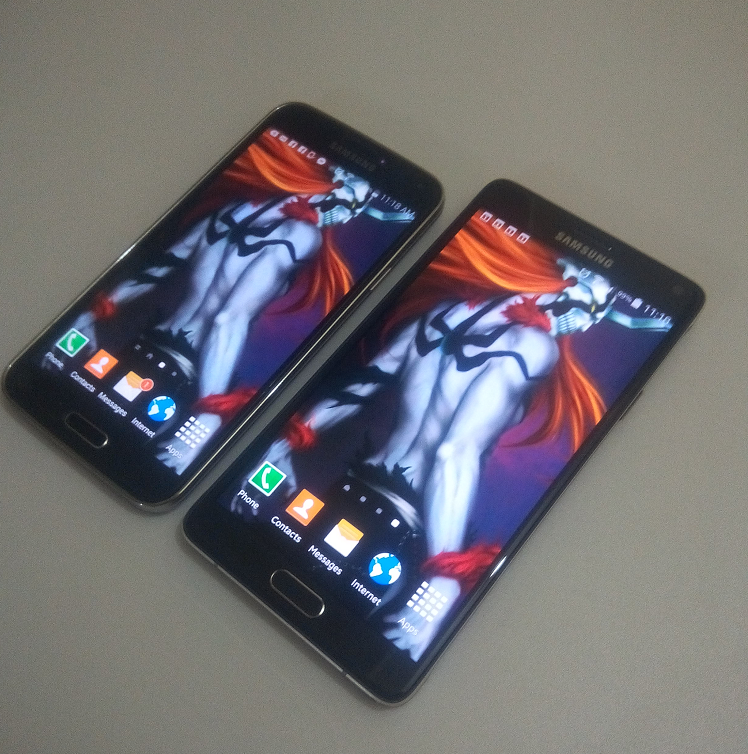 Let's define them first
We will be using some key words along this article and these will cited more than once. We tried to define them as comprehensible as possible for everyone to understand. Also, we will be using Samsung Galaxy Note 4 to describe everything.
Refurbished
Imagine someone who bought one Samsung Galaxy Note 4 and then within the warranty period he noticed something wrong with his device. Let's say his camera's autofocus is not working so he goes back to Samsung's service center to have it replaced. Of course, that user should and deserve a new unit then the defective one will now be queued for fixing. This defective unit will be fixed and retested by Samsung's certified factory. That same device will now be categorized as refurbished Galaxy Note 4 and will be offered to other users in some ways. In some cases these refurbished Galaxy Note 4 will be sold in cheaper price. Sometimes they will serve as replacement for users who've lost their Galaxy Note 4 as part of the carrier's Insurance policies (like Globe Telecoms here in PH).
KNOX Counter
If you have no plans at all to gain superuser level access or root your device then you should not worry about KNOX counter at all. But if you want or have plans otherwise then welcome to the world of warranty voiders.
According to Samsung, KNOX security will be included starting Android 4.3 software updates. KNOX in a nutshell is only focused on the security of your device – both hardware and software. You can read more about the technical details of KNOX here.
KNOX counter is a good way as well to check if you are owning a refurbished Galaxy Note 4. This secured bootloader came from the recent Samsung firmware updates but not all Samsung devices got this update. It also helps Samsung after-sale and service centers to verify the warranty condition of your phone. Samsung can now verify immediately if your Galaxy Note 4's warranty is already void by quickly checking the KNOX Warranty Void value. By default the value of KNOX counter is 0x0 – this is the value of a new device. This KNOX counter will be flagged or tripped from it's original value 0x0 to 0x1 if the device has been tampered or rooted.
Having these bits of information, I am guessing now that you already have an idea where we're heading. To verify that you own a refurbished Galaxy Note 4 we need to check the value of KNOX counter.
Steps to check if you're owning a refurbished Galaxy Note 4
1. Open your Google Play app and download Phone INFO ★Samsung★.
2. Go to your App drawer and tap to open your Phone INFO app.
3. Check first the value of "KNOX Warranty Void" value. Untouched Samsung KNOX value should be 0x0 otherwise your device must have been tampered.
4. Tap that 3 horizontal square buttons on the top-right side of Phone INFO app.
5. Tap the Refurbishment Check option.
You will see right there in there the result if you own a refurbished Galaxy Note 4. It will tell you if your Galaxy Note 4 is still untouched by saying that it's original. Once you noticed otherwise then you should go back to the reseller or carrier where you received your device and ask for replacement.
Another thing to look at is to check the firmware version of your phone through SamMobile firmware list. Usually, you will see there the certified Samsung firmware for your carrier and device. For example, I received my Samsung Galaxy Note 4 from Globe so my firmware is N910COLB1ANK5 for Android 4.4.4.
There you have it! We hope that this article helped you in any way to confirm if you are using a refurbished Galaxy Note 4.
Do you have any other ways to find out to ensure that you have the original Samsung Galaxy Note 4? Please share it with us.