Introduction
Setting up SOCKS5 proxy on Chrome is not easy by default. This is because Google Chrome is sharing the proxy setting/configuration with your installed Internet Explorer. And Internet Explorer does not support SOCKS5 protocol. Mozilla Firefox which is one of the most popular web browsers is the most stable browser that can do the job for SOCKS5. So if you are planning to setup your own proxy server, trying a new SOCKS5 proxy, or building your own SOCKS5 proxy server like I have documented before on how to how to bypass Internet censorship with Shadowsocks and AWS, Google Chrome is not your best browser by default. But do not be despair because there is still hope for Google Chrome to get away from Internet Explorer's Proxy settings and customize it with your own configuration. And I will show you how easy it is to setup SOCKS5 proxy on Chrome.
Setup SOCKS5 Proxy On Chrome using Proxy SwitchyOmega Extension
Yes folks! Proxy SwitchyOmega is the Chrome extension that I can recommend for you to setup or configure SOCKS5 on Chrome.
1. First, go to Chrome Web Store to download Proxy SwitchyOmega or get it from the developer's SwtichyOmega GitHub.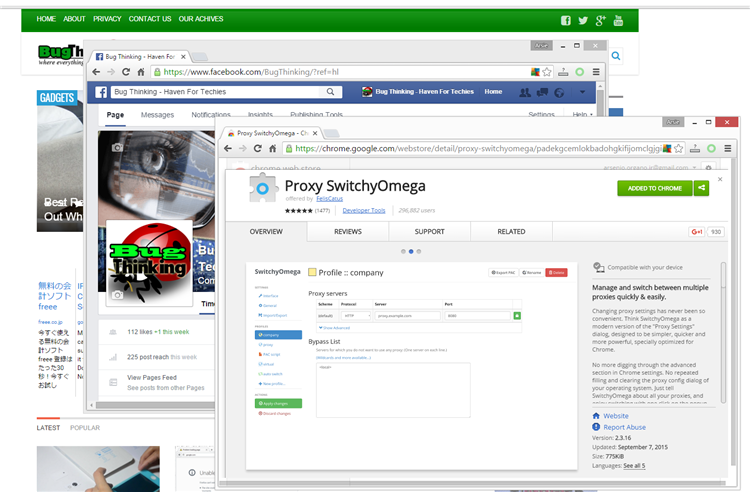 2. After you downloaded and installed Proxy SwitchyOmega, you can now setup SOCKS5 proxy on Chrome. How? Here's is an example on how you can do it and let's assume that I will be using my AWS proxy which I have created.
3. Now, you can either open a new tab and enter this URL to open the SwitchyOmega extension settings – "chrome-extension://padekgcemlokbadohgkifijomclgjgif/options.html#/ui" without the quotes. OR, you can just click the SwitchyOmega from your Google Chrome and select Options.
4. What I will show you is just the BASIC configuration when you want to tunnel to your SOCKS5 proxy. Once you get the hang of it you can also play with the auto-switch options. Once you opened the Proxy SwitchyOmega configuration, by default there is already an Example Profile there. You can either use that or create your own. So what I will use to show you is creating your own profile. Click "New Profile…"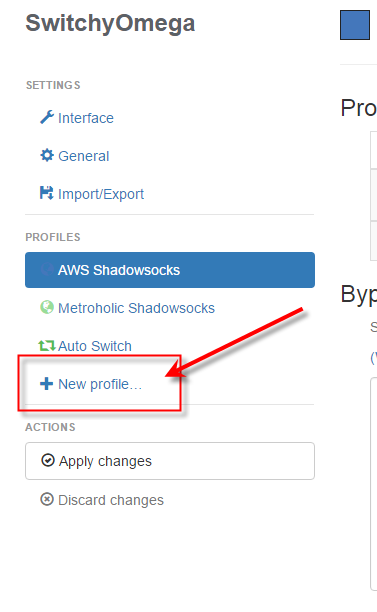 5. Just enter whatever name you want and then select the Profile type (for this example use Proxy Profile. And then click Create.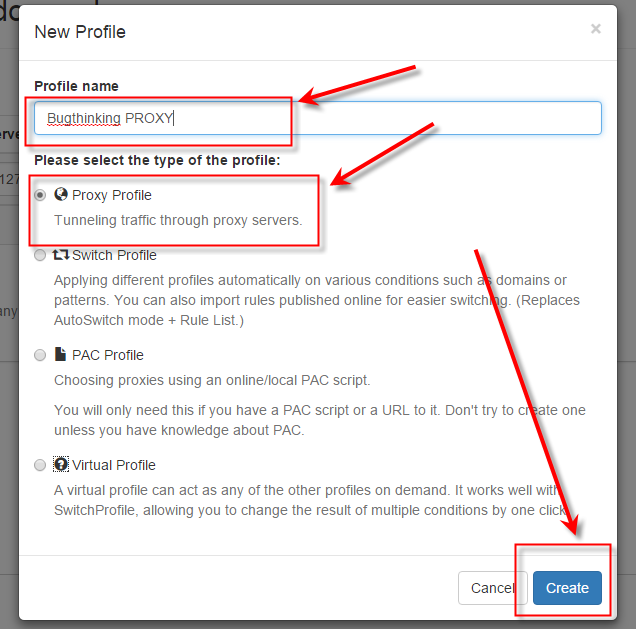 6. We're almost done. Now since our concern is SOCKS5, so under Protocol on your newly created profile.
7. Under Server and Port, you can now type your Proxy server and port number. And since I am using a Shadowsocks Qt5 client to connect my machine to my proxy server then I will use 127.0.0.1 as the server and port is 1080. Then save your configuration by clicking Apply changes.
8. So that's it! All you have to do now is go back to your Proxy SwitchyOmega button, click it and select the profile you selected. Then start surfing! Your SOCKS5 proxy on Chrome setup is now complete!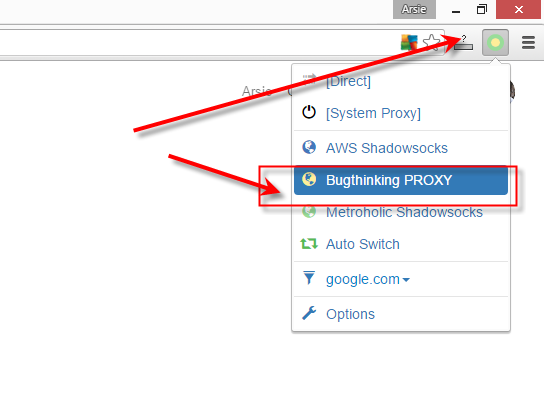 Proxy SwitchyOmega is only one of the many proxy extensions for Chrome but this is the best so far that I have tried for SOCKS5.
Have you tried another Google Chrome extension that worked for you or another method?