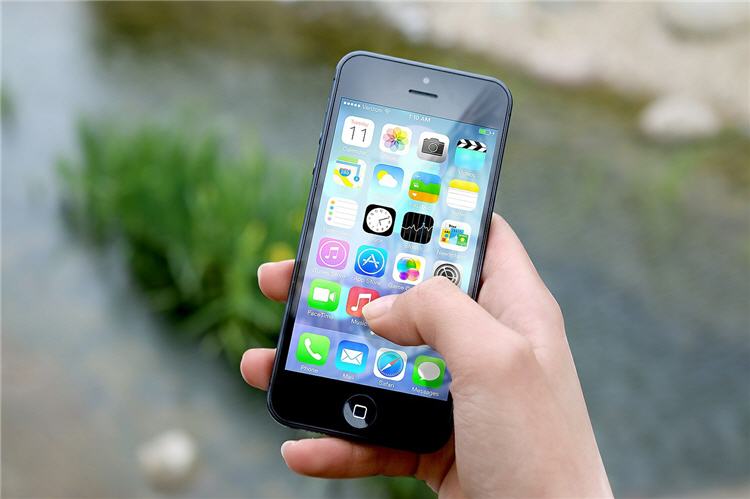 If you are planning to buy an iPhone or already bought one from an authorized Apple store or authorized reseller, expect that it is legit. No need to ask yourself questions like "how to check if an iPhone is original or fake?". Or "how to know if the iPhone is new or refurbished?"
But if you buy them from some random online sites, such as Facebook pages, Amazon, eBay, etc., then you are at risk of getting a refurbished or cloned iPhone. Unless, you have done your homework – like do your own research.
Nowadays, it cannot be denied that fake iPhone manufacturers are getting better, if not perfect, in cloning the real thing. The physique of a fake iPhone is almost good to be true. But that is just it! Fake iPhones can clone the looks but never the performance.
That is what we would like to share with you in this article. To equip you with enough information on how to identify an authentic iPhone versus a stolen or fake iPhone.
3 Main Sources Where You Can Pick-up Fake iPhones
Anyone can become a victim of unauthorized Apple stores or people selling counterfeited iPhones.
Some of these stores even have online shops and offer free shipping of iPhone or Apple products. Before you know it, you are already holding a fake iPhone!
Sometimes it cannot be helped especially if you are aiming to get the coolest mobile phone with so little budget. You tend to look for it in places where stores are selling a cheap iPhone.
Here are some places where fake iPhones are being sold without you noticing that they are not the real deal!
1. Black market or unauthorized reseller
The latest iPhones like iPhone 12 Pro and iPhone 12 mini are two of the most expensive mobile devices Apple released recently. And there are excited and eager to own one – at least one of them.
Because of this desire, most of these people are susceptible to ridiculously low-priced iPhone offers. Believe it or not, the black market is fully aware of this and they are expected to spawn everywhere.
There are other shops that will offer cheaper iPhone prices and tell lies about why their iPhones are way cheaper. Remember, they will lure you to make you say yes!
These suspicious sellers will tell you that their products have not gone through customs inspection. In short, what they have are smuggled items without appropriate documents.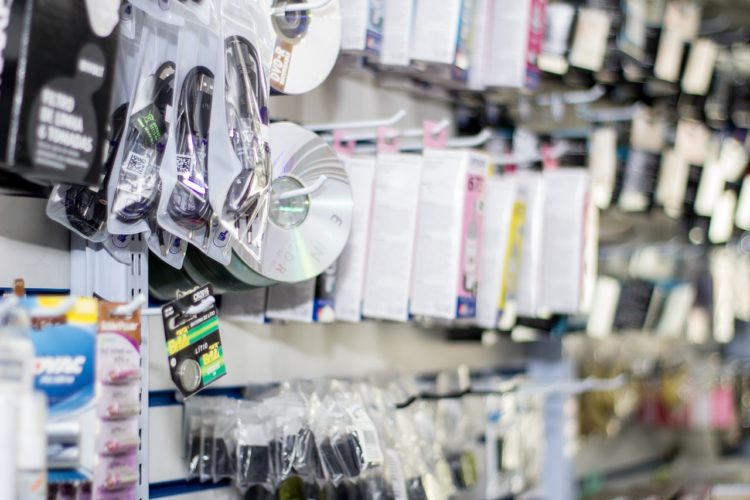 Some of these shops even look legit with fabricated permits and papers. But of course, it will be a waste of your time to thoroughly check the authenticity of their business and goods – right?
If you are not careful, you will not be able to check if an iPhone is original or fake. Because these guys will keep on talking to you until they can convince you.
2. Social Media
Social media websites like Facebook, Twitter, Instagram, and others are being exploited nowadays. Scammers are using any, if not all, these venues because they know that people are known to be very susceptible to what they see on social media platforms.
Commonly, people are easily persuaded by what they see on their feeds. Because of this, many are trying to make use of social media to scam.
You can do a quick search on Facebook and use the keyword "buy iPhone". And you'll find so many pages and groups selling iPhones, like the image result below.
3. Online Stores
Like social media sites and the black market, there are online stores that may look legit but, they are not!
Buy and sell websites is one of these examples which is a common medium for sellers and interested buyers.
The problem is that the website administrator does not have the capability to screen each post from the users – both seller and buyers.
So, if you are not careful, you would not be able to identify if an iPhone is original or fake. Or worst, you might be purchasing a stolen iPhone which can be blocked anytime.
11 Ways How To Check if the iPhone is original or fake before buying?
Here are some simple tips if you have doubts about buying a new iPhone from someone or a store where they are not authorized resellers.
Although it can be quite troublesome, there are some things that you must bring with you upon purchase.
You will need to bring at least a pocket WIFI and if possible, a laptop with the latest iTunes installed.
I will explain why you will need these to check if an iPhone is original or fake.
If you are going to buy your new iPhone at a store (UN-Authorized Apple reseller) or going to meet up with the seller. Here are some of the things you need to do before ending the transaction or deal.
1. iPhone box or Packaging
Although most of them will show you a sealed box, it does not necessarily mean that it is new, original, or authentic.
This is still not the best way to immediately conclude if an iPhone is original or fake. However, it will right there and then give you that suspicious feeling if you are not getting what you are expecting.
Some important pointers that you need to check when you look at the bottom part of the iPhone box are the following codes:
Model Number – example MC318LL/A, MD239PP
Description of the iPhone – example iPhone XS, colors, etc
Origin – You should see the text "Designed by Apple in California Assembled in China Model A1387" – an example for iPhone 4s (CDMA model). You can refer to the Apple Support page to identify iPhone models
Part No. – This should be the same as your Model Number
Serial Number
IMEI/MEID
2. Inside the box
Do not get too excited and overwhelmed when the box unveils the new iPhone you thought you wanted.
Check the goods first. The actual iPhone – check for scratches, dents, ensure that the front and back of the iPhone are still covered with plastic.
It should also include the manual, SIM card ejector, Apple sticker, earphones, USB cable, and charger.
Everything inside should be intact, and you should notice that all of them are still covered (accessories).
Also, when checking the earphones and USB cable, there are few things that are consistent with Apple products, the cords do not have that plastic/low-quality feeling.
Check the cuts from all edges because Apple products ensure that the cuts are all even.
3. Check the buttons and switch
The buttons and switches should not be loose. They should still have that crisp feel when you switch them.
Since you have booted your new iPhone then check if all the buttons are functional.
4. Check the IMEI vs the Serial Number
We mentioned earlier that you need to remember or at least take it into consideration to gather all the serial numbers because this is the first sure-fire way to check if an iPhone is original or fake.
With the SIM ejector, eject the SIM tray. For the likes of iPhone 3G, iPhone 3GS, iPhone 4 (GSM model), and iPhone 4s – the serial and IMEI is printed on the system tray. For other iOS devices, you can refer to Apple Support.
The serial and IMEI number SHOULD match the printed numbers at the bottom part of the box. If not, then the iPhone must be fake.
5. Switch ON the iPhone
Here is the first fun part, switching on the iPhone for the first time. I suggest that you bring your own SIM card and insist on the seller for you to use it before switching on the iPhone.
Why?
It is expected that on the first boot of your iPhone, activation of the iPhone unit comes next.
By the way, this is the time that you are going to need that pocket WIFI. You need to check the iPhone's Wi-Fi connectivity.
Imagine the activation process is like activating your fresh installed Windows operating system where it requires a stable internet connection for activation.
Go with each of the steps from your iPhone screen to complete the registration and activation.
ENSURE that once you have inserted your own SIM card, your network should be detected immediately with no issues.
Also, make sure that it can detect if the available network is EDGE, 3G, 4G, LTE, 5G, etc.
6. Check the IMEI vs Serial Number
The next thing you wanted to do upon switching on and activating your new iPhone is to check again the authenticity of the device.
Go to the iPhone's Home screen -> Settings -> General -> About.
Again, check if the Model, Serial, and IMEI numbers are the same as with the SIM tray and from the box. If these numbers match, then it is a good sign.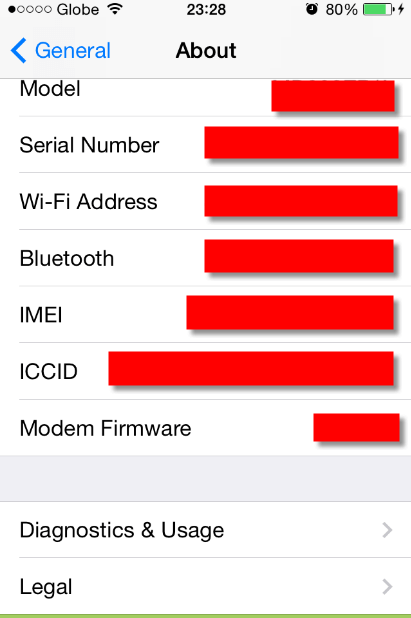 7. Check the iCloud
While you are in the Settings menu, scroll down and look for iCloud. Ensure that it isn't logged in. This will ensure that the iPhone isn't used or owned by someone else.
8. Check iTunes if previously used
From your Home screen, you might want to check also the iTunes Store and App Store to ensure that no one has logged into it before.
Plug your new iPhone using the new USB connector into your laptop or computer and ensure that iTunes is not opened yet.
Once you plugged the iPhone, let your computer detects it and your iTunes application should automatically open.
Then look into your iTunes' iPhone dashboard and you should some little information about your iPhone such as the memory capacity, battery status, your SIM mobile phone number, and serial number.
Again, to check if an iPhone is original or fake, the serial number should match the one from your iPhone's setting, SIM tray, back of the box.
9. Check the inclusive accessories
Check if your iPhone's accessories perfectly are working as well as the charger.
10. Check the iPhone's warranty
Last but definitely not least, is to check the warranty.
Of course, a brand new iPhone should still be under warranty whether it is a store or Apple warranty.
First, you should ask the seller if the unit is still under warranty or if they provide a store warranty.
If they are hesitant to answer that then there might be something wrong. It's either that they don't know or the Apple International warranty is expired.
To check if an iPhone is original or fake and if the warranty is still valid then go to the Apple Support page to check your Service and Support coverage.
You just need to input your iPhone's serial number. You should be able to know five (5) important things from this page.
iPhone unit
Serial Number
Valid Purchase date
Telephone Technical Support status
Repairs and Service Coverage status
11. Do a Test Field mode
iPhone Field Test Mode – to explain a little bit, this is one of the simplest tests for iPhone but specific to check if an iPhone is original or fake.
This is a built-in iPhone app to check network signal strength.
Normally, you will see a signal strength bar indicator on the phone. However, the information or number of bars does not really say something specific.
That is why most devices whether iPhone, Xperia, or Samsung phones have this app.
Open your iPhone Phone app, then switch to your keypad and dial this code (in bold)- *3001#12345#* then press call.
If correctly executed, your iPhone now will proceed to the Field Test mode (like the image below).
Also, notice the upper left side of your iPhone screen display, what do you see?
The bars or signal indicator you previously had is now changed to a numerical value.
If your iPhone does not have this or did not change the signal bars to numerical value then the iPhone is fake.
By the way, if you want to have the old signal bar display just press your home button.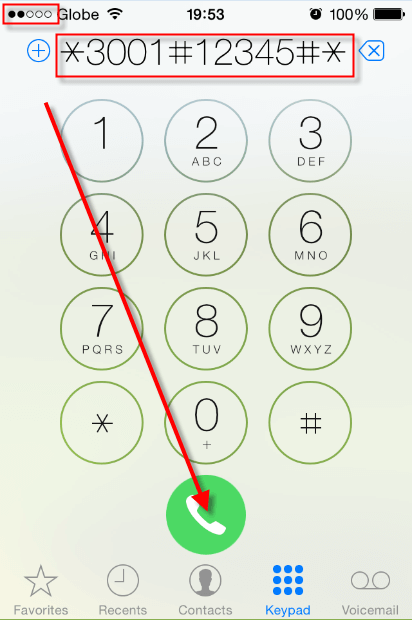 12. Check iPhone Memory Capacity
If you have not noticed it yet, iPhone have a fixed memory capacity. Whenever Apple releases a new iPhone model, they offer end-users with the same model but with different memory capacity options.
Having said that, before buying an iPhone from a suspicious seller, check also if there is a memory card slot. Because if here is, then it must be fake.
13. Check if an iPhone is Original or Fake Using The Serial Number
Another way to check if an iPhone is original or fake is by checking the authenticity of the iPhone's serial number.
You can do the following steps below to get the iPhone's serial number.
Go to the iPhone's Home screen -> Settings -> General -> About then take note of the serial number code.
Then open a browser and go to Apple Support Coverage then enter the serial number. If the site returns an invalid information, then the iPhone must be a clone.
14. Check the IMEI/MEID and compare it with what's in the SIM tray
Checking the IMEI/MEID is a very straightforward test to check the authenticity of your iphone.
You can either to the following below to get the IMEI/MEID:
Again, go to the iPhone's Home screen -> Settings -> General -> About then take note of the IMEI/MEID number code.
You can also get from dialling "*#06#". This will also give the IMEI and MEID – both numbers and barcode.
For older iPhone handsets, you can check the IMEI number at the back of the phone. Or you can countercheck the IMEI numbers in the box.
Once you secured the IMEI number, slide out the SIM tray from the device and check if the IMEI number engraved there matches.
So, if they match then the iPhone is not fake.
Your Takeaway
The steps above are just some of the basic tips to check if an iPhone is original or fake before you hand over your payment to the seller. If they all passed the basic testing then you can be at ease and be sure that you are getting an authentic iPhone.
Here's a short video posted by Nonari/Facebook showing you a sample of how to spot a fake iPhone compared to a real one.
If the steps above are already outdated or if you have some more suggestions to help other consumers or users before buying their next iPhone, please feel free to provide us some feedback by adding comments below.