Did you know that you can save word document as PDF without using any third-party software? Or even avoid using word to PDF online converters? Yes, you can do it and we will show you how in this article. You will now have the ability to change any word document into PDF file. Especially if you will share this document and you want to preserve the data within the document. This means that you want to send your file to someone but you only want them to have the ability to view or read. In most cases, a PDF file is very helpful when you are creating invoices, proposals, agreements, and other legal documents.
What is PDF file anyway?
A PDF file stands for Portable Document Format. The PDF file was one of the many creations of Adobe. The main objective of a PDF file was to create a readable document that is independent of any software or hardware specifications. This means you can open it even with the use of your Internet browser. Or sometimes in special cases, you might need to open it with free Acrobat Reader DC software. Although the latter occurs on rare occasions.
For whatever reasons, we will now give you some tips on how you can save word document as PDF file format.
Different Ways On How To Save Word Document as PDF
Microsoft Word is the most used and popular in creating documents. But this is dependent on Microsoft products. And not all people are using Microsoft Windows. One of the main reasons is it can be costly to install Microsoft products due to licensing. You will need to have Microsoft Windows for the operating system and Microsoft Office (or Microsoft 365 as we call it now) to access such document files.
Save Word Document as PDF Using Microsoft Word
Previously, we published an article on how you can retrieve your saved password in Microsoft browsers. And now, here's another trick for Microsoft products. If you have Microsoft Office in your desktop, then you can convert your word document to PDF. This is by saving your work as PDF file and here's how to do it. The steps below was tested working starting from Microsoft Word 2013 version and up (Microsoft 365).
Assuming you finished your document and you are now ready to save it and convert to PDF, click File.
Then you click on Save As.
Select the location where you want to save your document.
Then click the drop-down options and look for PDF (*.pdf).
Once you have selected the appropriate name for your file, click Save.
Basically, that's how quick and easy it is to convert your document to PDF using Microsoft Word.
Convert Word Document as PDF using Google Drive
If you don't have Microsoft Word or for some reasons you don't want to use it, Google Drive is your next option. Google Drive is one of the best and free cloud storage available for all who have Google accounts. You can even backup your files in Google Drive. And you can convert word document to PDF in Google Drive as well. There's an in-app features in Google Drive which you just need to connect and activate. The app is called Lumin PDF. And before you can use this option, you need to make sure you have a Google account and you are logged in to Google Drive. This is a one-time installation only. Let's assume now that you are already logged in, here's the next steps.
Save or transfer your word document anywhere in your Google Drive;
On your upper left window, click the New button;
Once the menu scrolls, click on More -> Connect more apps; 
Then an overlay pop-up will display showing different interesting apps you can add. But for now, let's integrate and connect to Lumin PDF. Look for that app and hover your mouse over it. Then Connect.
Once you are connected and the app is integrated in your Google Drive we can now start with the conversion. Open now your document by double-clicking the file. Let's use this example;
From the image above, click that drop-down menu in the center. That will show you the options which app you want to use to open your document.
Select Lumin PDF then a new window will open redirecting to Lumin PDF site;
If asked, grant Lumin access to your Google Drive; 
Then your document will be opened. Now to convert it to PDF, click the download button located at the upper-right of your window. The icon looks like an arrow-down like in the image below; 
Just make sure you have selected PDF, then press Download.
That's it! Another easy steps, right?
Popular Online Word Document To PDF Converters
Let's say, OK you don't want to use any of the 2 methods we've recommended above. There are other online word to PDF converters available out there. And here are some of those online tools you can try and use.
PDF Converter is an online tool that can convert not only word but almost all sorts of documents such as Excel and PowerPoint. It can also convert JPG images to PDF. And that's not all, you can reverse the conversion. This means you can convert the PDF files back to documents.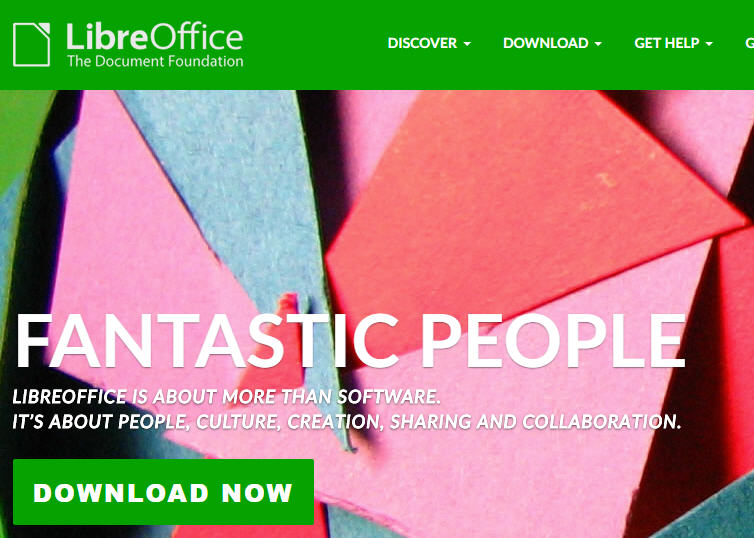 LibreOffice is one of the popular free software that can work as a replacement to Microsoft Office. You can open your document and convert it to PDF file.
SmallPDF word to PDF online converter is another useful tool. You can instantly convert your word doc file into PDF by just dragging the file over the page.
ILovePDF online tool is like the PDF Converter I mentioned above. This online PDF converter tool can convert other documents as well like Word, Excel, and Powerpoint – and even JPG files. It can also reverse the conversion.
Online2PDF is probably the last one I can mentioned (as of writing this). It is an online tool that can convert Word to PDF. But it also offers other services too like if you want to merge, edit, unlock of convert. But for this article we're interested with conversion.
Final Thought About Converting Word To PDF
As time goes by, we are sure that there will be more tools that will come out on how to save word document as PDF. This can be a software you need to install, a browser extension or plugin, or maybe an online tool. It is up to you which of the available tools you want to use or easier for you.