Atopic Dermatitis on babies is a skin condition that usually starts at an early age. Most notably, in the first five months of an infant's life. But, this does not mean that it is only limited to children. It can also affect people of all ages. In fact, 18 million American adults suffer from this skin disease.
Growing up, especially during the adolescence stage, having atopic dermatitis is frustrating.
Even during adulthood, such conditions can lead to emotional discomforts. For instance, stress and depression. This can be worrisome. Especially that the redness occurs typically in exposed areas of the skin like cheeks, arms, and legs.
Atopic Dermatitis can be persistent. There had been numerous studies conducted in finding out its cure. But, the results only led to recommendations of topical medications. Treatments that only relieve itching and prevent possible new outbreaks.
Some of them even created home remedies for Atopic Dermatitis. Nonetheless, also if the treatment is successful, there is no certainty. There can still be a possibility that another inflammation may occur again.
This skin condition can stay for an extended period of time. Due to this, various treatments are being tried to control it for months or years.
What is Atopic Dermatitis on babies exactly?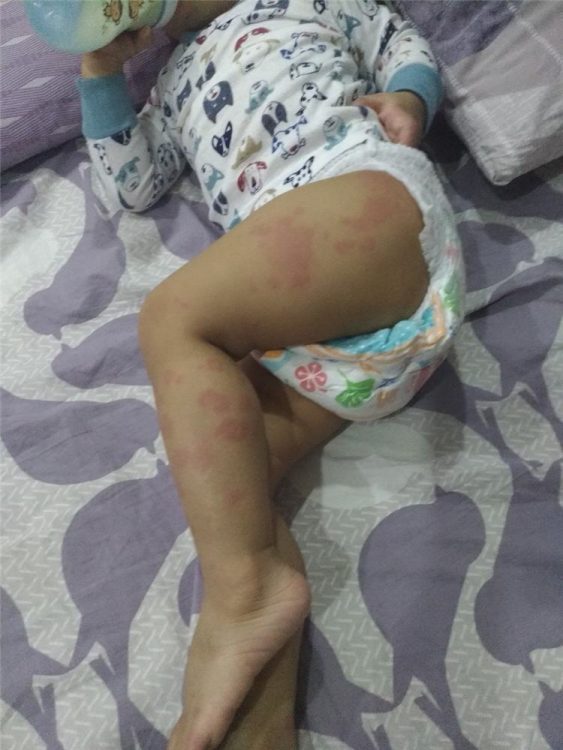 Atopic Dermatitis (AD) is a widespread skin disease (eczema) that commonly affects babies. It is manifested by red rashes that are very itchy in the skin. It does not entail any further lab test for the doctor to make his diagnosis.
A doctor or specialist can already tell if a person is suffering from AD. Most especially that signs of eczema are usually seen on the baby's face.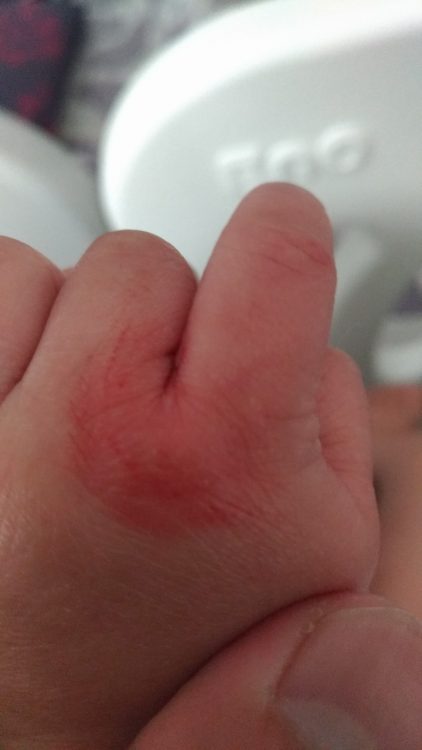 A doctor can detect the signs and symptoms easily. However, there is still a need for further assessment.
Conducting a review of the medical history of the family of the affected person is important. If the revision of medical history supports the examination, then the doctor can confirm the existence of Atopic Dermatitis.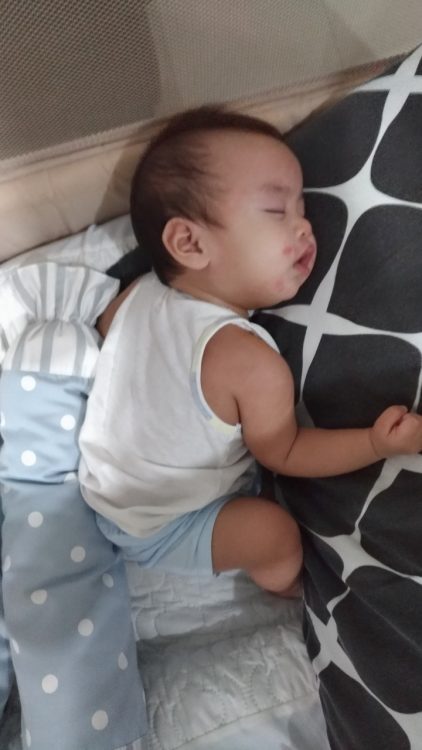 The information about the history of the patient is crucial. It plays a significant factor in the occurrence of the condition.
Recent studies claim that when one parent suffers from a skin condition or has asthma or hay fever, their child will likely have one of the diseases.
Atopic Dermatitis is not contagious. It is not communicable. However, it can be hereditary.
Is Atopic Dermatitis Different From Eczema?
Atopic Dermatitis is regarded as a common form of eczema. Its inflammation is produced when a substance, such as dust mites or the sudden change in temperature, can trigger the immune system and cause overreaction. This leads to the presence of rashes and itchiness on the skin.
Other types of eczema may appear like Atopic Dermatitis.
For instance, contact dermatitis. And both may happen to a person at the same time. But, some signs and symptoms may vary between these types of eczema.
Prevalence of Atopic Dermatitis in The Tropic Regions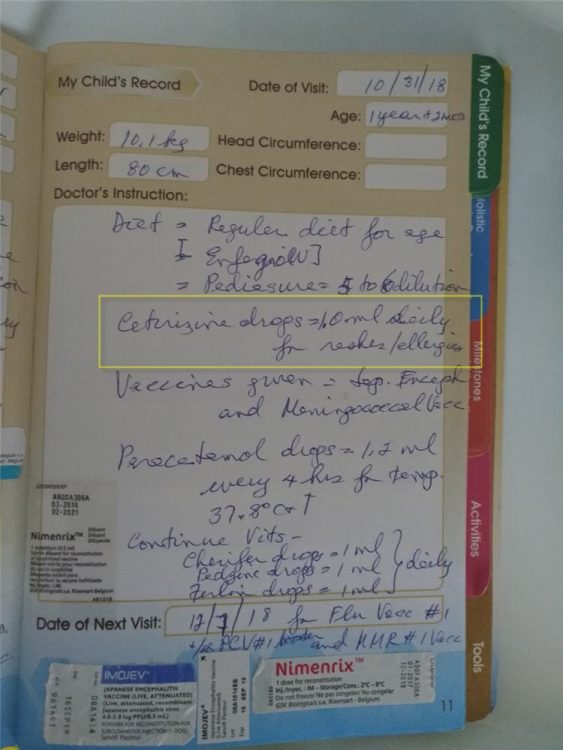 In tropical regions like Africa, America, and Asia, the temperature is hot and humid. That is why skin diseases are an alarming discourse in the health and scientific community.
In a study conducted by the World Allergy Journal, Atopic Dermatitis is one of the most prevalent skin diseases. It commonly affects infants and children. Particularly children between the ages of five years old and below.
According to the same study, the temperature condition in the tropics is one of the factors that trigger skin diseases.
When a place is moist, there is a high chance of the emergence of mites, molds, and cockroaches. As their number continue to multiply, the higher it can trigger the load of allergen.
This is alarming since they are contained in areas like couches and beddings where babies rest.
Moreover, rapid changes from hot to cold temperatures may occur frequently. With this, it increases the chance of infectious respiratory disease outbreaks. This results in an additional burden and may aggravate existing conditions.
In a separate study, 433 patients were examined. The clinical data were collected through SCORAD, DLQI.
Additionally, a subjective scale is maximized in each clinical assessment. The study was conducted in a tropical city. So that, the subatomic and ecological hazard factors that trigger skin inflammation be examined.
In the study, the researchers considered the pre-existing emergence of bugs, mites, poor living conditions, and other tropical attributes.
The results showed that the prevalence of atopic dermatitis is 93%.
It also resulted in a similar recurrence among kids and grown-ups. History of dermatitis among family members and polysensitization to hounds, mites, parasites, and insects are some of the chance elements. This gives the notion that dermatitis is highly susceptible to facilitate comorbidities.
Atopic dermatitis is a pervasive medical issue across the globe. Especially in the tropics. Unfavorably, susceptible refinement is a vital hazard factor. Yet other components, innate in a topic area, are still obscure.
How Babies Develop Atopic Dermatitis At An Early Age
As previously mentioned, atopic dermatitis usually occurs in children. Particularly, in babies. This is termed infantile eczema.
The reasons as to why babies develop this skin condition at such an early age may include the environment in which the child lives. The humidity and dry air may trigger eczema in babies as well as the clothes they wear and the food they take.
Causes, Signs, and Symptoms Of Atopic Dermatitis
Taking note of the signs and symptoms is essential. This creates a reference for parents to use in future appointments with doctors. Signs and symptoms may include dry and scaly skin and cracks behind the ears.
It may also be accompanied by red to brownish-gray patches particularly on areas easily noticed.
For instance, in the hands, feet and ankles, wrists, and neck. Itching is painfully severe during the night.
It could also lead to other signs of the condition like the sensitivity and swelling of skin as well as rawness.
The symptoms of AD may also be severe through having contact with substances that can trigger or worsen the condition. These substances include chemical irritants. For instance, everyday products like soaps, bubble baths, and detergent and allergens like seasonal pollen and molds.
Stress, on the other hand, as much as it can be considered as an effect, can also serve as a contributing factor in the worsening of Atopic Dermatitis.
A person who suffers from the said skin condition may have troubles with social interaction. He or she may also gain psychological discomforts like depression. All of which can both stem from and lead to stress.
Home Remedies for Babies With Atopic Dermatitis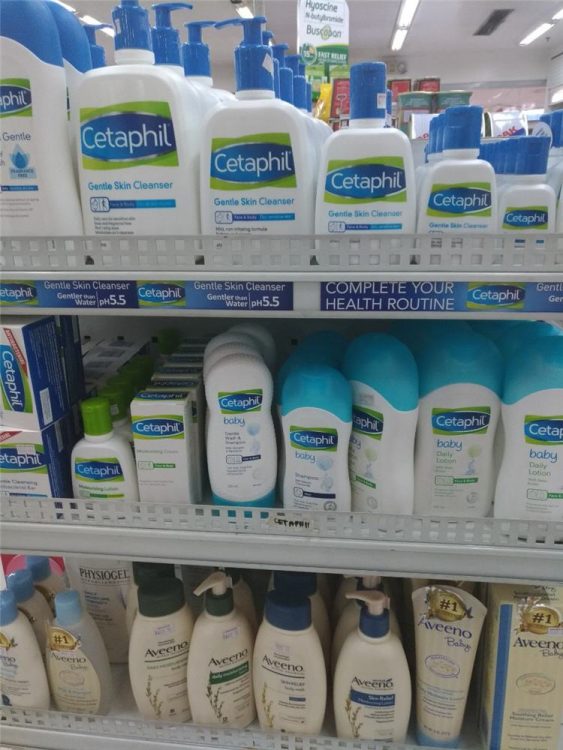 Home remedies are a great addition to lessen the distress of eczema. Particularly, skin disease like Atopic Dermatitis. It does not require a costly treatment since everything is available at home.
Some of which is the application of a cold compress to itchy skin. Another one is to use colloidal oatmeal when bathing an infant.
Creating a diversion from the itchiness could also help. Through diversion, the child can avoid the wanting to scratch the area with eczema.
Also, pinching the skin around the patch of the disease is a better method. It relieves the child from being stressed about his condition. This way is better than constantly reprimanding him to stop scratching.
Atopic Dermatitis Treatment and Medications
The signs and symptoms of Atopic Dermatitis can be visibly seen. Thus, parents should seek immediate medical attention if they that something is wrong with their baby's skin.
The treatment for infantile eczema may begin with the identification of the substances. Parents should determine the factors that may have aggravated the skin condition.
Avoiding extreme temperatures is an aid to prevent your baby's condition from worsening.
Using bath oils, creams, or ointments in order to provide a better and more relaxing feeling may also help in the treatment of eczema. Corticosteroid cream or ointment and therapy such as wet dressing are of great help.
These creams are some of the prescribed medications by skin doctors. Topical corticosteroids and wet bandages can help in preventing the condition to get severe. It can be applied in the affected area.
Meanwhile, non-prescription allergy medicines or antihistamines such as cetirizine (Zyrtec) and fexofenadine (Allegra) could also serve the same purpose.
Infantile eczema, particularly Atopic Dermatitis, has paved the way for the discovery of new topical medications and even home remedies. Its treatment may be a long process to endure. But, with all the knowledge about AD, the treatment procedure will not be that much a difficult phase.
Atopic dermatitis is a chronic, perpetually suffering, fiery skin illness. And, the inability to treat this can give a domino effect on the affected and to the parents. With this, the role of parents or family members is very crucial. Their knowledge and education about AD can help treat or even prevent skin diseases from ruining their child's good night's rest.