Not so long ago, there are a lot of moms (and dads) are complaining not able to find the best educational nursery rhymes YouTube channels for their babies. They were saying that there are so many irrelevant and "trash" videos lurking on YouTube. This is mostly because YouTube didn't have yet that strong restriction and categorization filters. But as time goes by, things have changed. There is now good educational nursery rhymes YouTube channels for your babies to enjoy.
Now we have our own baby, we've collected the educational nursery rhymes YouTube channels we think is good for our baby. And we would like to share it with you to help your baby's recognition of sound as he/she grows.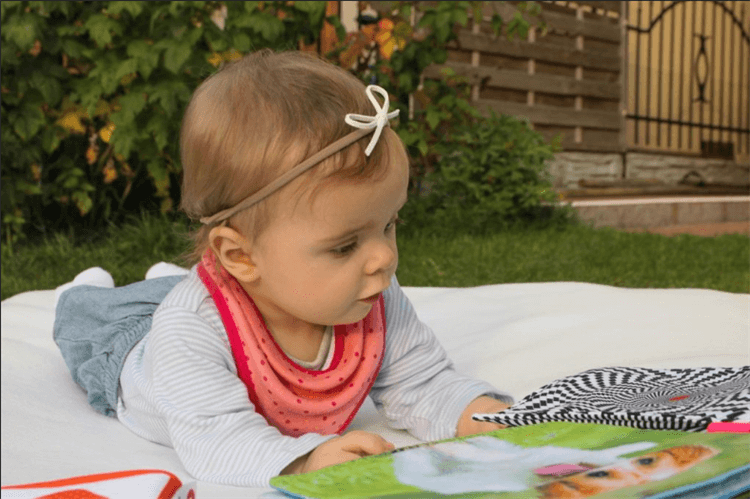 According To Studies About Baby's Sound Recognition
Many of the top educationists, especially in the field of toddlers point to the fact that the sensitive nature of the music, the rhymes and the playful nature of poems helps kids retain nursery rhymes.
For example, the Lorna Whiston preschool states that they work with nursery rhymes to improve the retention capacity of young kids. This is something, which is picking up in different parts of the world and influencing the education system.
Based on our observation and experience with our firstborn son, he started recognizing sounds on his 4th month. We started by keeping on saying his name. We also try to teach him who's Nanay (mom) and Tatay (dad – me).
According to the study published by PMC, National Institutes of Health in the U.S., they had a test conducted a test on 4-5 months old babies. The test is to check if the babies would turn their heads when they hear their names. Based on their abstract, it shows that babies at this stage can recognize the pattern sound of their names. Amazing isn't it?
"Our findings provide the first evidence that even these young infants recognize the sound patterns of their own names. Infants demonstrated significant preferences for their own names compared with foils that shared the same stress patterns, as well as foils with opposite patterns. The results indicate when infants begin to recognize sound patterns of items frequently uttered in the infants' environments." – PMC, NIH, US National Library of Medicine.



This has strengthened our belief that we can now start teaching our baby to learn and recognize different sounds. And one way to do it is to let him watch educational nursery rhymes YouTube channels. There might be other ways, but since both her mom and I are working parents, this is the alternative way for us to ensure that our baby could learn.
Compilation of Best Educational Nursery Rhymes YouTube Channels For Babies
You can search for other best educational nursery rhymes YouTube channels for your baby. But remember to review the videos first to make sure that there are no violent and unfriendly scenes that might disrupt your baby's learning path.
The YouTube channels we have listed below here are those what we have actually watched and reviewed – with our baby.
And here's our baby watching.
Dave and Ava – Nursery Rhymes and Baby Songs
Dave and Ava is the first YouTube channel we found for our baby. Currently, this channel now has at about 4 million subscribers as of writing this. They also have an app available on Android and Apple users.
What we love about Dave and Ava's nursery rhyme collections is first the quality of the video and sound. Each song was audible. The animation is really good. Even the collection of their nursery rhymes are superb.
Your child will learn ABC's, counting, color recognition, phonics and many more. Some of their songs that my son loves are:
One little finger
Row, row, row your boat
Twinkle, twinkle little star
Finger family
Whenever he hears those songs, he'd immediately clap and hum while the videos are playing.
ChuChu TV Nursery Rhymes & Kids Songs
Chuchu TV is one of the talked YouTube channels for babies and toddlers. A few of my colleagues in the office said that their kids loved this channel. As of writing this article, ChuchuTV has more than 18 million subscribers already.
Unfortunately, my son didn't have the same liking as compared to other kids. He'd always ignore any videos from this channel. Probably the accent of the songs are so unfamiliar to him and the video quality isn't 3D, unlike the other videos I already mentioned.
However, you can still try to check out their YouTube channel. The important thing is that your kids will learn.
Farmees – Nursery Rhymes And Kids Songs
Farmees is another popular 3D animated nursery rhymes YouTube channel for babies and kids. As the name goes, you'd have an idea by now that you'll be expecting a farm view. With farm animals singing different all-time favorite nursery rhymes.
Although, as of writing this they only have more than 2 million subscribers. Probably some parents don't want their kids to see anything but farm animals singing.
LittleBabyBum
LittleBabyBum is another one of the first YouTube channels our son loves. This is where he first recognized and loved the song Twinkle, twinkle little star. He even made this song his "lullaby song". The channel currently has 12 million subscribers.
LooLoo Kids – Nursery Rhymes and Children's Songs
LooLoo Kids is yet another YouTube channel recommended for babies and toddlers. They currently have more than 9 million subscribers and most of their videos are popular too.
One of my baby's favorite song in LooLoo channel is Johny Johny Yes Papa.
We're pretty sure that there are other great educational nurseries rhymes YouTube channels out there that we haven't explored yet. But so far, the list we've shared above are surely recommended channels where your kids can learn.
However, please take this as a co-parent advise. Do not rely entirely on letting your baby watch these videos all of the time. It is also advisable if you can watch and sing with them. Show them also the moves. This will teach your babies to learn how to interact and move – not just listening. Participate and play with your kids even if you are working at home.