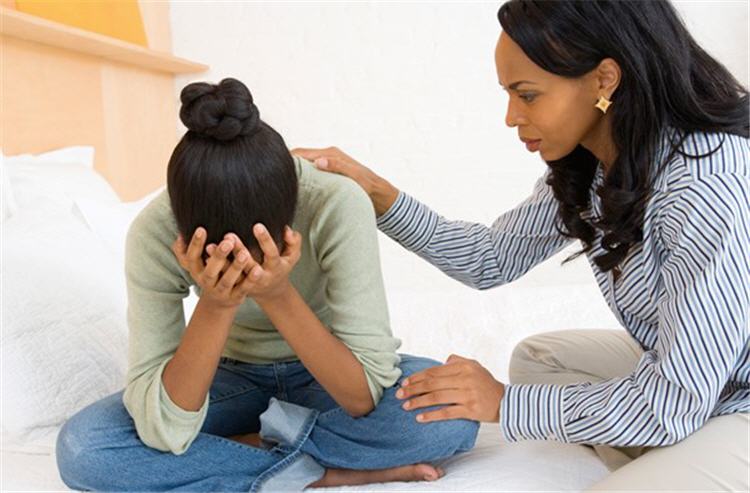 A lot of people fail to take their mental health seriously. It's precisely the reason they suffer in the shadows. As a matter of fact, your mental health is as important as your physical wellbeing. 
In fact, it requires more of your attention than anything else. The reason being, physical wounds are visible to the human eye while mental scars aren't. They equally hurt, but they are often neglected.
In this article today, I'm going to shed light on a few common psychological issues, their symptoms, and treatments. The central idea behind this article is to raise awareness on mental health so that everyone makes it a priority.
Major Depressive Disorder
Major depressive disorder is one of the most common and severe mental health disorders. It's a mood disorder that can cause havoc in your life.
As mentioned by the World Health Organization, more than 264 million people in the world suffer from clinical depression. What's more shocking is the fact that half of them are not even aware of the issue they have. 
Symptoms of Major Depressive Disorder
Loss of interest in everyday life activities
Persistent feelings of hopelessness and sadness
Frequent anger or crying spells
Binge eating or loss of appetite
Insomnia or hypersomnia
Body aches, fatigue, and digestive issues
Pessimism and suicidal thoughts
Treatment of Major Depressive Disorder
Antidepressants and benzodiazepines
Cognitive-behavioral therapy (CBT)
Lifestyle rehabilitation, such as increased physical activity
Herbs and plants, including Canadian weed strains, passionflower, and ashwagandha
Substance abuse treatment
Bipolar Disorder
Bipolar disorder also called manic depression serves as a connective line between psychotic and mood disorders. It manifests in three different episodes, mania, hypomania, and major depressive episode.
The symptoms of bipolar depend on the gender of the individual and the episode of the disorder. As per the National Institute of Mental Health, bipolar disorder is found more in men than women.
Symptoms of Bipolar Disorder
Excessive energy and talkativeness
An exaggerated sense of self
Racing thoughts and distractibility
Decreased need for sleep and increased agitation
Appetite disturbances
Abnormally wired, jumpy, or upbeat behavior
Treatment of Bipolar Disorder
Antipsychotics and mood stabilizers
Antidepressants and sleep-inducing drugs
Electroconvulsive shock therapy (ECT)
Cognitive-behavioral therapy (CBT)
Lifestyle changes, including exercise and a balanced diet
Post-Traumatic Stress Disorder
Post-traumatic stress disorder, commonly known as PTSD, is a mental health disorder that occurs after experiencing or witnessing a traumatic event. It is prevalent among people in military and war zones.
As mentioned by the American Psychiatric Association, 3.5% of US adults are diagnosed with PTSD every year. It also said that women are more likely to have PTSD compared to men.
Symptoms of Post-Traumatic Stress Disorder
Aggressive or irritable behavior
Panicking when reminded of the traumatic event
Sleep and appetite disturbances
Vivid flashbacks of the event or nightmares
Intense distress at symbolic reminders of the incident
Intrusive images or thoughts
Hypervigilance and anxiety
Treatment of Post-Traumatic Stress Disorder
Antidepressants and anti-anxiety medicines
Prolonged exposure therapy
Cognitive processing therapy
Stress inoculation training
Eye movement desensitization and reprocessing
Herbs and plants like saffron and lavender
Generalized Anxiety Disorder
Generalized anxiety disorder is another prevalent mental health disorder that is characterized by excessive and persistent worry about different things in life, most things in the past and future.
According to the Anxiety and Depression Association of America, anxiety disorders affect more than 40 million people in the world, out of which generalized anxiety disorder is the most common of them all.
Symptoms of Generalized Anxiety Disorder
Excessive worry and restlessness
Irritable or angry mood
Muscle tension and digestive issues
Difficulty concentrating and memory problems
Fatigue and recurrent headaches
Sweating or trembling
Sleep and appetite disturbances
Treatment of Generalized Anxiety Disorder
Selective serotonin reuptake inhibitors (SSRIs)
Serotonin and noradrenaline reuptake inhibitors (SNRIs)
Benzodiazepines and pregabalin
Cognitive-behavioral therapy (CBT)
Guided self-help and relaxation techniques
Exercises, including meditation and yoga
Herbs and plants like chamomile and lemon balm
Social Anxiety Disorder
Social anxiety disorder, also known as people phobia, is one of the most common anxiety disorders. As stated by Mental Health America, the nation's leading community-based nonprofit organization, around 15 million Americans have social anxiety disorder.
People with social anxiety disorder have trouble attending social events, meeting new people, talking to friends and family, and more. In simple words, this disorder causes extreme fear in social situations.
Symptoms of Social Anxiety Disorder
Lightheadedness or dizziness
Trouble catching your breath
Digestive issues and body aches
Sweating or trembling
Fast heartbeat or blushing
Feelings of going black in social situations
Treatment of Social Anxiety Disorder
Selective serotonin reuptake inhibitors (SSRIs)
Beta-blockers and anti-anxiety medicines
Prolonged exposure therapy
Cognitive-behavioral therapy (CBT)
Alternative medicine, such as valerian and kava kava
Deep breathing exercises and meditation
Schizophrenia
Schizophrenia is a psychotic disorder in which people have no insight and they perceive reality abnormally. It's the most severe mental health issue that requires a lifelong treatment.
As per statistics, 32.5 million people in the US have schizophrenia. It is also said that 1.5 million new cases of schizophrenia are reported every year. The alarming part of the story is that the given figure is increasing day by day.
Symptoms of Schizophrenia
Hallucinations and delusions
Inhabited or abnormal motor behavior
Disorganized speech
Depressed or irritable mood
Withdrawal from family and friends
Disturbed sleep and appetite
Treatment of Schizophrenia
Typical and atypical antipsychotics
Mood stabilizers and benzodiazepines
Cognitive-behavioral therapy (CBT)
Electroconvulsive shock therapy (ECT)
Lifestyle rehabilitation, including sleep and diet maintenance
The Takeaway
Apart from the ones mentioned above, there are several other mental health disorders like agoraphobia, functional neurological disorder, and schizoid personality disorder that have become quite common these days.
The bottom line is that your mental health needs to be a priority. In case you notice any abnormality even as little as persistent low mood, you must consult a mental health expert right away. Call it a mandatory part of maintaining a healthy life! I wish you a wonderful day ahead, my friends.