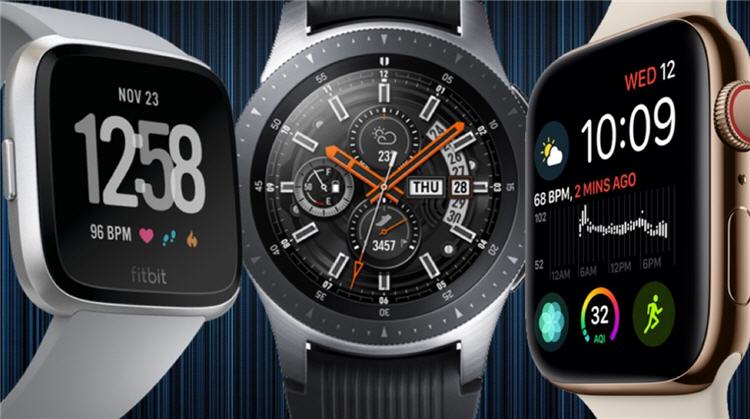 It would be easy to brush watches off to the side and call them "old-school" and "outdated" if you aren't immersed in the world. However, those who are familiar with modern advancements in watch technology, or just those people who are fans of watches would be quick to say otherwise.
Improvements and innovations have been made all around the watch world to improve timekeeping capabilities, enhance designs, and to integrate new technology. Because of that, there are watches for everyone, and right now, there are more choices than ever. But in this article, we focus on the tech-junkies.
So, for those of you who like new advancements and technology in general, keep reading!
1. Casio
Casio is one of the most well-known watch brands in the world. From their classic and simple dress watches, all the way to the digital calculator watch that took the 80's by storm Casio has been providing watches for everyone.
For those who like watches with a lot of complications and high functionality, look no further than the iconic G-Shock. These watches range from very simple to highly complex, but they all share the incredible durability associated with the name. But for techies, there are a bunch of G-Shock models with features that will make you drool.
Depending on the watch, you can get features such as GPS capabilities, multiple timezone displays, solar power, and more.
2. Bulova
Sometimes, the most attractive features of a watch are inside and not visible from the outside. This can't be truer than with some timepieces from Bulova. This company is famous for its incredible designs, high functionality, and innovation.
If you enjoy reading up on new technology as you do being on time, then Bulova might be the brand for you. Their biggest selling point is their Precisionist movement, which is what powers a lot of their watches. This movement is much more accurate than standard quartz pieces, and the technology behind it would catch the attention of tech-savvy people.
The way Bulova created this movement is all in the quartz crystal they used. A unique, three-pronged crystal was used that vibrates at a greater frequency than standard crystals. This isn't just a cool piece of technology, but it's also highly useful.
3. Citizen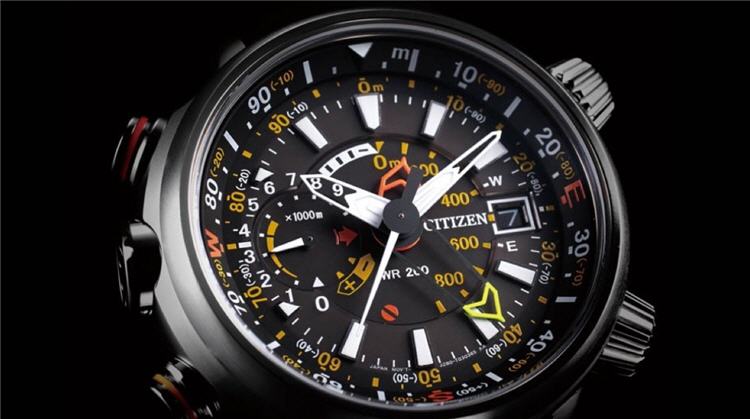 Citizen watches are known for being as affordable as they are functional, and tech-junkies will definitely find a lot of pieces to geek out on with this brand. Citizen employs a bunch of different technologies in crafting their watches, with the Eco-Drive movement being the most popular by far.
This movement is created with convenience in mind. By placing a solar panel on the dial of the watch, Citizen was able to create a quartz timepiece that doesn't require battery changes. The panel harnesses light energy from the sun and artificial light and converts it to energy that can keep the watch ticking.
Aside from that, techies will also enjoy their series of watches with Atomic Timekeeping. Not only does the term sound very scientific, but it serves a great function while looking really cool. By receiving radio signals from around the world, the watch will automatically adjust to the time on the atomic clock, and it does this with multiple timezones. Techies who dislike analog watches might even have their mind changed when they see the technology used in these pieces.
4. Apple
While conservatives and horology snobs have brushed off the Apple Watch because it doesn't conform to "traditional" standards, this is actually a really great timepiece that offers things that were thought impossible a couple of decades ago. By creating a touchscreen watch that connects to your phone, Apple has attracted a bunch of tech-lovers, and after seeing what the watch could do, it was no surprise that they did.
Having a smartwatch is kind of like having an extension of your phone on your wrist. This is because you can manage a lot of your phone's functions, especially in terms of communications, all from the watch. You will definitely enjoy trying to unlock all the watch's features and seeing all the possibilities of having a watch connected to your phone.
Aside from all of the connectivity benefits, the watch also has a very futuristic and sleek design, along with the ability to display accurate time.
5. Phosphor
This is a fairly new and obscure watch brand, but that doesn't take away any of its qualities. This company releases futuristic and incredibly stylish watches. The highlight of their designs by far is the displays used. While on the surface, they may look like a standard digital watch, that's far from the truth.
Phosphor watches use this thing called E-Ink. It's the same type of technology that gives the Amazon Kindle its look. It produces an image that's similar to how ink looks on paper. Not only does this provide a high-contrast image that doesn't hurt the eyes, but it also looks like it came straight out of the future.
These watches also have a curved screen, which is very comfortable on the wrist, especially when paired with their high-quality rubber straps. There are a lot of Phosphor models to choose from, and all of them have different benefits, such as world time, water resistance, calendars, and alarms. However, they all have that signature screen.
Anybody who loves new and innovative technology will at least appreciate the effort being made by Phosphor. The brand is releasing watches that have a truly unique look and employ really cool modern technologies. You'd be hard-pressed trying to find someone who won't appreciate this piece.
Conclusion
Watches are just as much part of the tech world as anything else. While it's not as public and out there, watch technologies are growing just as fast as other gadgets. There are constantly new developments in design, as well as the technology behind the dial.
This is a great time to be a tech-junkie, as it seems like there's a brand new innovation coming out every day. Whether it be for phones, computers, or your trusty wristwatch. If you're a techie who hasn't been in the loop with new timepieces, then you're missing out some of the coolest technology available today.