Have you ever tried to send you GPS coordinates location to someone before you can meet up? Or have you tried a mobile application that will help you to navigate around an unfamiliar place? Or are you still one of those people who still use the good old map and compass to find your way? The latter seems awkward now when everything is accessible now with just a few taps on your smartphone. And there are so many ways where you can send your GPS coordinates location to someone. What is GPS by the way? GPS is the shortened name for Global Positioning System. It is a satellite-based navigation system which was meant for U.S. military use but was made open for public in the '80ish. As of writing this, it was said that there are at least 24 satellites that makes up the GPS. And now, there are different mobile apps using this navigational capability to help the end-users.
Different ways how you can send your GPS coordinates location
In this article, we will try to provide you the different means or ways on how you can send your GPS coordinates location. This will help you whenever you want to meet someone or lost in such unfamiliar places. Or if you are someone with a very poor sense of direction, you can use one or two ways to guide you on your way.
NOTE: You have to turn on "Location" from your device before you use any of the steps below.
Google Maps for Android
Google Maps is one of the most common app available on all Android smartphones or devices. You can follow the steps on how to send your GPS location coordinates with someone:
Open Google Maps from your app drawer
By default, the app will automatically detect your location once you open it.
To get your GPS location coordinates, press and hold the pin icon.
Notice that you will get the coordinates (latitude and longitude) above. Check the sample screenshot below
That 14.669405, 121.039748 is an example of your GPS location in the form of latitude and longitude. You can send this to your friend if you want to share your current location. Or, you can do the following instead to make things more convenient and interactive.
We can continue from the steps above, you'll see a Share button after you dropped the pin location.
Once you click Share, you will see a couple of options where you can send your current location.
Or you can use the "Location Sharing" which you can find from tapping on the 3-lines menu icon.
Select to whom you want to share your location, like the screenshot below.
Apple Maps for iOS
Now, you can also send your location if you are using an iOS device such as iPhone. Apple have its own navigation map called Apple Maps. And like Google Maps, it works pretty much the same if you want to share your location with someone. You can do the following steps if you want to send your current location.
From your iPhone's app springboard, look for Maps;
Tap to open and it will automatically detect your current location;
Tap once the small dot (that is the pinned location) and a slide menu from the bottom will appear;
You can select "Share My Location";
Then you'll be given options which app you can use to send your location.
Basically, as you can see the steps is pretty much the same as with Google Maps. The screenshot below is an example of how Apple Maps looks like in iPhone.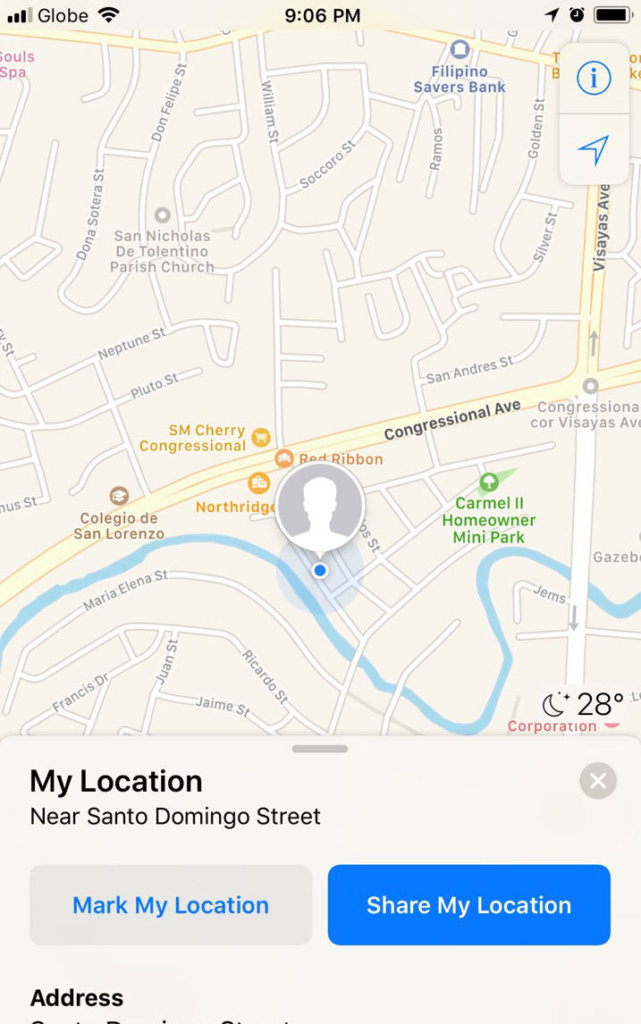 How to share location using Facebook Messenger
Facebook is one of the most popular social media app. If you think it is just an app to send messages to your friends. Then you are missing one of the features it can benefit you. Although you cannot send your actual GPS location coordinates (latitude, longitude), you can send your location with your friend. Here are the simple steps on you can share your location with someone from your Facebook Messenger contacts. You can do this on either Facebook Messenger's chat heads or by opening Facebook Messenger app itself.
Open your Messenger;
On the message bar, tap the plus "+" sign;
Tap Location and it will open the map showing your current location;
Tap "Share Live Location for 60min" – you can extend this time after.
Your friend on the other line will receive your live location. This will give your friend the information how the both of you can locate each other.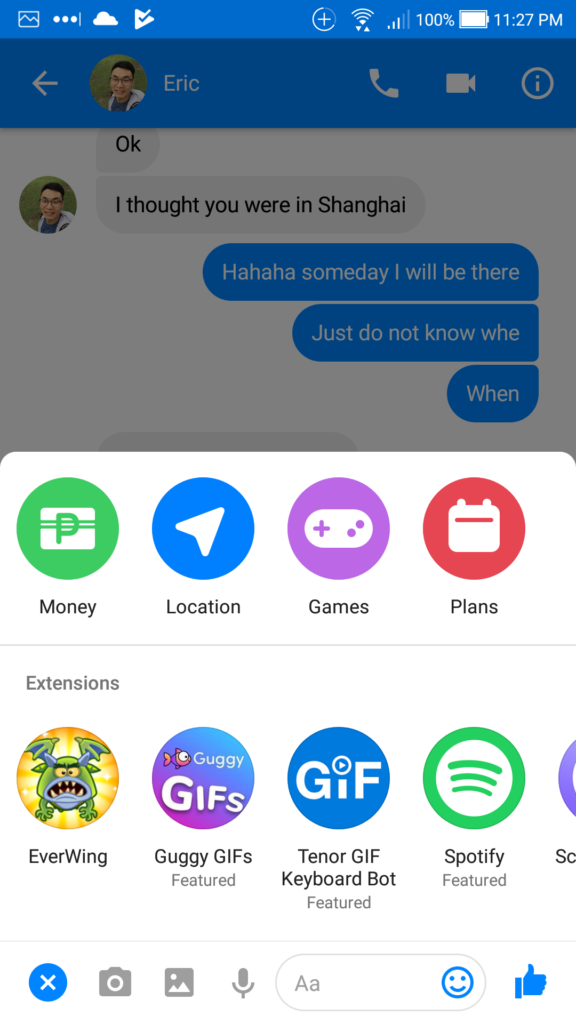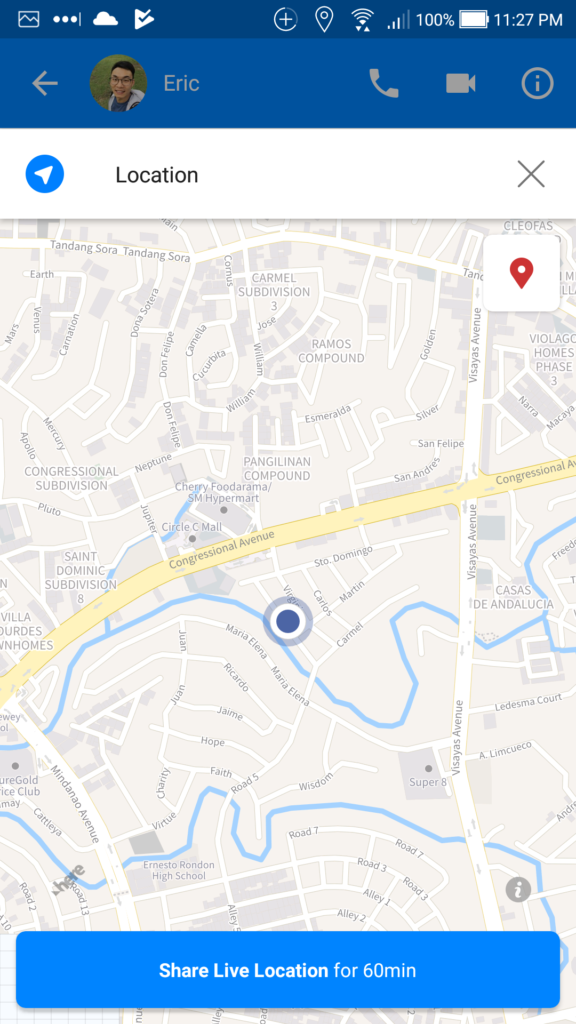 How to share location using Viber
Viber is another popular messaging app which you can use to send your GPS location. And like the above application, the steps are pretty much the same.
Open Viber and select your contact/friend where you want to send your live location;
Look for the three-dots "…" icon to display the other features/tools;
Select "Send Location"
The step above will display the real-time map showing your GPS live location which you can share with your friend.
How To Send Location using WeChat
WeChat is one of the most popular messenger I became to know when I was in Shanghai, China. And its real-time location saved me a lot of time since I am not familiar with the place. It gives you two options if you want your friends to know where you are.
Open WeChat and select your friend whom you want to contact;
Tap on the plus "+" sign to get the Location option;
Select either of the two options – "Send Location" or "Real-time Location". Although, I'd recommend to send the real-time location.
Once you activate it, you and your friend will be looking at the map showing the both of you – where you are at the moment.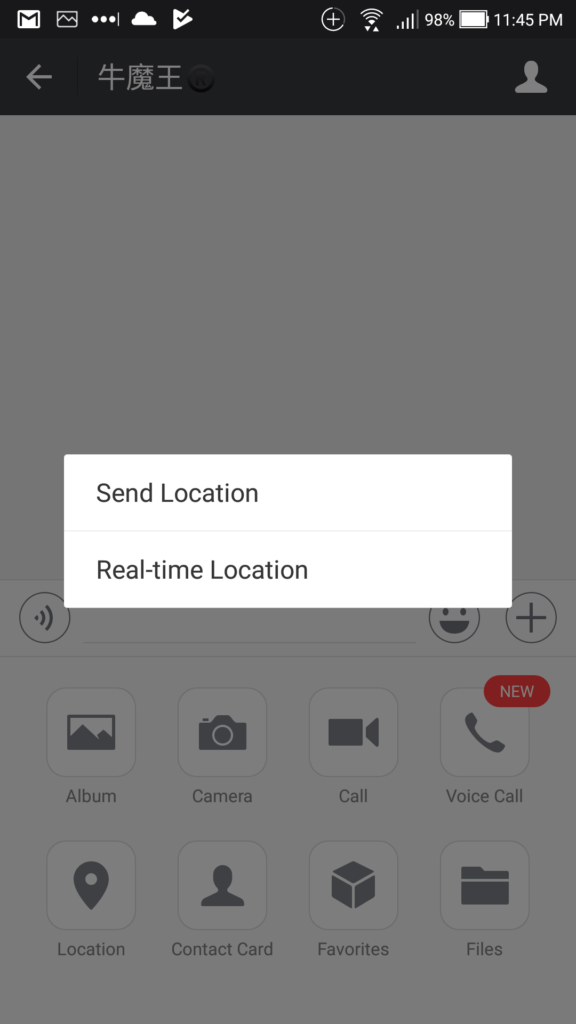 Expect more apps to come out which will provide your GPS Location Coordinates
We can go on and on with all the applications whether it is for Google Android or Apple iOS that provides GPS location coordinates. Even for the likes of iOS iMessages, Google's Trusted Contacts, or even using a simple SMS. The point is, we're no longer limited with just relying into paper maps to find our ways. There are convenient ways now not to get lost. 🙂 All you have to do is grab your smartphone, select an app, then use the tools.