Do you have doubts about your husband cheating on you? There are some ways to find it out.
We researched and found out that most people are looking for solutions to track their loved one's activities. However, they fail to do it because they do not have the required skills or knowledge.
That is why we found out five applications that make it easier to track any device you want. This site shows you how you can do it manually.
So, let's discuss the features and working of these applications.
1. Spyine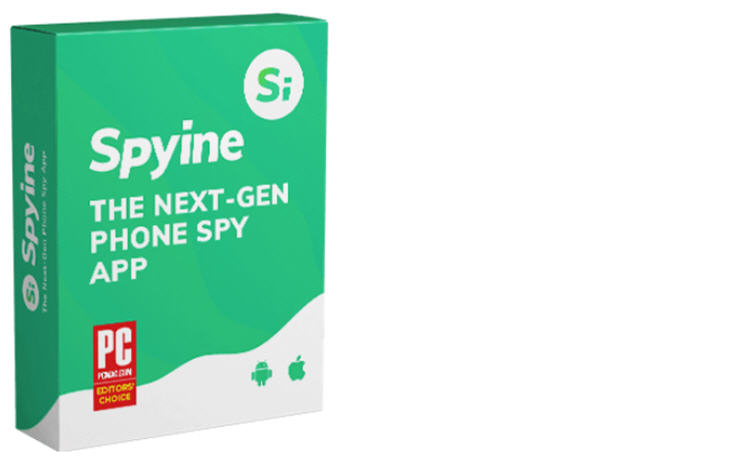 Spyine is a phone tracking platform that offers its services to monitor a smartphone. It allows you to monitor phones and tablets without letting the person know. Many features will enable you to track modern devices with a single click. 
Spyine's application is web-based and does not require any technical knowledge to use. Additionally, you can use it on a rooted or jailbreak device. 
The android solution of this application requires you to install the software. However, there is no need to touch the iPhone device to monitor it. Hence, it is an excellent solution for users to track someone's smartphone.
Additionally, it comes with a money-back guarantee to protect your investment for the next 60 days.
How to Track Husband's activities with Spyine
You can easily track any device by following the installation guide of this website. Here are the steps that will help you in the process:
Create an account on the website by providing your name and email address
Verify your husband's device by installing secret software on the device. You can verify an iPhone by entering the iCloud credentials of the account as well.
Log in to your account and use any feature from the dashboard to access data from the device. A single click will show you the relevant information from that application.
2. Neatspy
Professionals use Neatspy to monitor an android or iPhone device remotely. This application is popular due to its security and high syncing speed. It means that you can verify any android device to its application within a few seconds.
It gives you an advantage over other applications as you do not need to wait for a long time while holding someone else's device. Additionally, there is no need to change any security of the device to use it.
We recommend this application when you want a basic phone tracking solution to monitor someone's account.
If you want to track your husband's activities, you must ensure that the stealth mode is activated. You can visit its website and watch the demo to understand how it works.
3. Minspy
Minspy is one of the most popular applications for remote surveillance of a device. With this platform, you can check every installed application of your husband's device. You can check the messages, real-time location, browsing history, and your husband's social media accounts. 
It offers some unique features to help you monitor any device remotely. For the iPhone solution, you do not even need to touch the device. It means that there is no to get caught while tracking the device.
For an android device, you need to touch the device once to install an application in it. After that, you can monitor it remotely as well.
 The exciting thing about Minspy's application is that it is one of the first few phone monitoring applications to track a device successfully. Hence, you can trust it to get into your husband's smartphone remotely.
Additionally, it has an encrypted server that ensures no one can access your data from its servers.

Tip: If you want a simple and effective solution, you can count on this platform.
4. Spyic
Spyic works as a parental control feature to monitor and manage a device remotely. You can control the permissions of the targeted device and stay updated with its activities. With this remote surveillance application, you can check every corner of the smartphone.
Although it was introduced to monitor kid's activities, you can use the same solution on your husband's device. All you need is an online Spyic account to connect the device with it. After that, you can log in to your account and check all the smartphone's installed applications whenever you want.
We recommend this solution because it is much more effective than a regular phone tracking app. It shows you your husband's real-time location with a 3D map. Hence, you can always know where it is.
You can also check their device messages to learn more about their activities.
Note: It also works for employers to check their employee's activities on the companies laptop and other devices.
5. Spyier
Spyier is an equally effective solution to check your husband's location, browsing history, and live location. It works with the same technology and requires you to verify the device by creating an online account. You can monitor multiple devices on this platform.
The best part is- It is easy to use this application, and anyone can set it up without any assistance. Hence, you do not need to share your little secret with anyone. If you need any help, you can connect with its customer support.
Although there are not as many features as Spyine, it can still do a pretty good job for basic phone monitoring.
We recommend visiting its website to watch the demo of a sample device and understand its features.
Final Words
It is common to have doubts about your husband's online activities. These applications are designed for people like you, who want to monitor a smartphone letting the owner know about it. We love these applications because they do not possess any risk to your device.
Spyine is a complete solution for all your phone monitoring needs. On the other, Neatspy is a faster solution with relatively fewer features than the previous one. Similarly, there are the other three applications with their advantages.
Hence, you can consider your requirements and choose the platform accordingly. You can watch the demo of each application on their websites for a better overview.